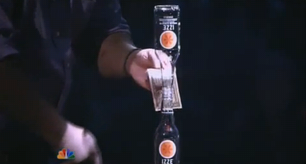 &nbsp
Mouth to Mouth requires the player to snatch a dollar bill beteween two glass bottles. It has only been played by Cedrick Cleveland and Ed Salau.
Minute to win it games are one of the ridiculous fun games that you can play with your friends and family at home.
Ad blocker interference detected!
Wikia is a free-to-use site that makes money from advertising. We have a modified experience for viewers using ad blockers

Wikia is not accessible if you've made further modifications. Remove the custom ad blocker rule(s) and the page will load as expected.